Wedding rings that will last a lifetime and be made with love.
I found Benchspace on Facebook, and signed up to do a beginners ring making course which I really enjoyed. I asked Karen about the possibility of making wedding rings, as we were struggling to find rings that we really liked. Karen was so enthusiastic about the idea that we decided to go ahead. Initially I'd thought I would make both rings with Karen's help, but she suggested that it would be much better to make each other's!
Karen was absolutely brilliant in the workshop. Firstly, she helped us come up with a design to fit around my engagement ring – we went for a Russian wedding ring which I LOVE. Then she guided us through a trial session in silver, to test our designs. I loved every minute of being in the workshop and working through the process of ring making from start to finish. I wasn't sure that Michael would feel quite the same, but he loved it too! Even though he had to make 3 delicate little rings and join them all together, and I only had to make one! I hammer textured Michael's ring and stamped a special message inside that means a lot to us, so it was uniquely personal
Karen is an excellent teacher, letting us crack on and know we did actually make the rings ourselves, but ready to step in to stop us making a mistake. We were delighted with the rings at the end of the session. They are beautiful, and even though they aren't factory perfect – we love them more because we took the time to learn how to make them ourselves.
We exchanged them at our wedding last week, and so many people said how beautiful they were, and how wonderful it was that we'd made them, and not bought them from a shop. "If you are getting married, then forget buying rings – make them yourselves. I can't recommend the experience highly enough. We laughed together and overcame challenges together which is what marriage is all about, and we have the rings to prove it!
At BENCHspace we offer any couple (LGBTQ welcome) the opportunity to come and make their own wedding rings in our fully equipped workshop. After booking an initial consultation in the workshop to talk through ideas and choices, and to look at various ways of texturing or stamping your rings we will look at different materials and quality of gold to order.
When you have decided on the size, carat and style of your rings, we will order the gold and book in a wedding ring workshop for you to make your rings. You will have exclusive private hire of the workshop to yourselves for the day. You will need to provide your own lunch.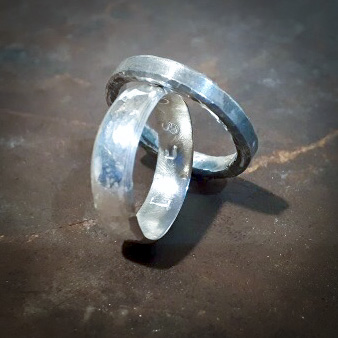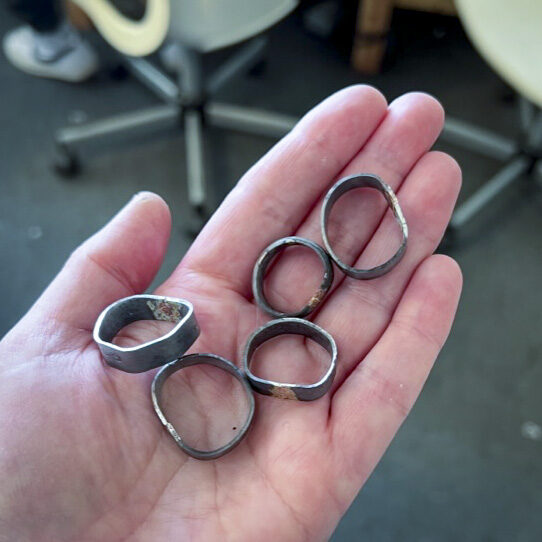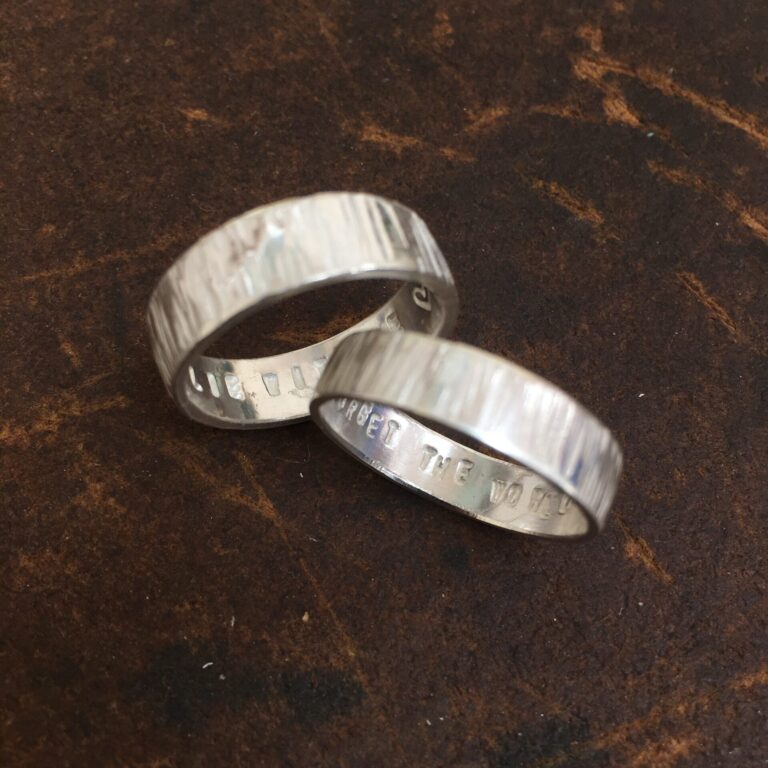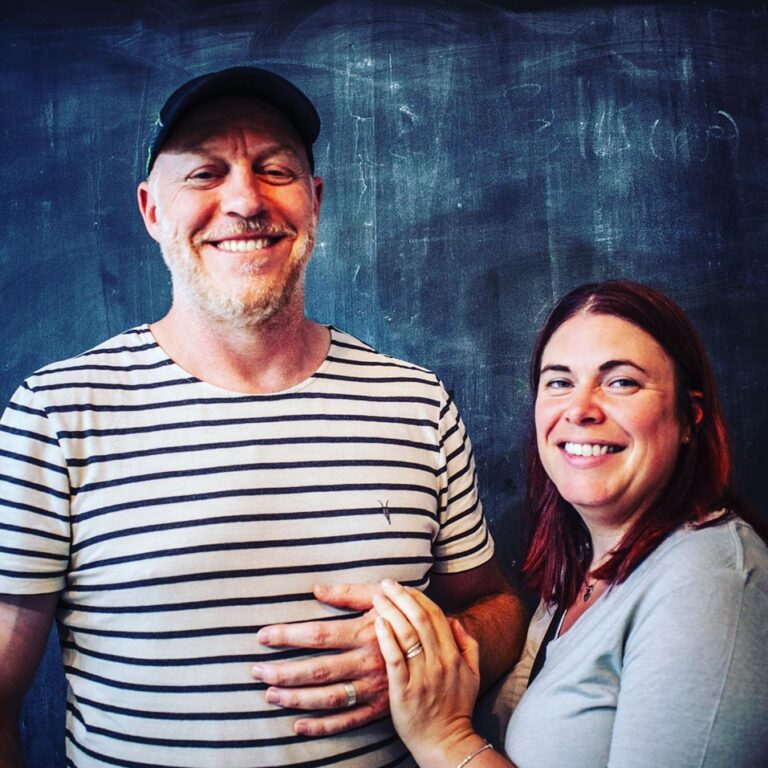 No previous experience is needed as you will be guided expertly through the various making stages to ensure a professional finish. 
We recommend that plenty of time is given between making the rings and your big day, so that the rings can be sent to the Assay Office for hallmarking and any other subsequent extras such as engraving or rhodium plating can be carried out if needed.
The initial consultation, and full workshop fee is £275. You will need to factor in the cost of the precious metals you choose to use.
A £100 non-refundable deposit is needed to book the initial two hour (2hr) consultation, where we will design and make the example rings in silver. At the end of the session when you are happy with your prototypes we will select and order your chosen precious metal at the current wholesale prices. 
The remaining workshop fee of £175 is then payable, once you have agreed your date and booked it. As a guide there are some prices listed below, however these are approximate as the price of gold fluctuates daily and an individual price will be given before ordering: You will pay the wholesale price of the metal on the day of ordering.
Ladies: Prices are based on a 2mm D shaped ring
Mens: Prices are based on a 4mm D shaped ring
All prices given below are approximate as the price of gold fluctuates. 
9ct yellow, white or rose gold  
Ladies wedding band: £120 – £190
Men's wedding band: £150 – £330
18ct yellow, white or rose gold
Ladies wedding band: £160 – £320
Men's wedding band: £350 – £600
Making your own wedding rings is such a special experience and it delights me to be a part of the process. I run workshops on varied days so please click the email link below to start the process of making your special rings.
Email Us