To join the Improvers Course, you must have completed the BENCHspace beginners course. The course for January 2024 is fully booked. The next bookable course will be April 2024, which will be available from February 2024. This is an eight-week programme which runs three times each year, in January, April, and September, designed to follow on from the learning of the Beginners Course to enhance and further your skills and techniques. People work at their own pace and therefore projects covered depend on individual progress. The Improvers course builds on the skills learnt in the Beginners course. There are 3 improvers courses in total, each with 3 projects per course designed to teach certain fundamental skills.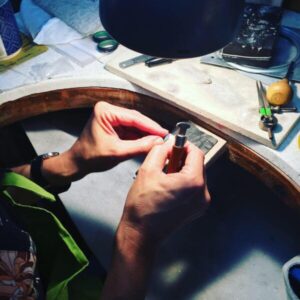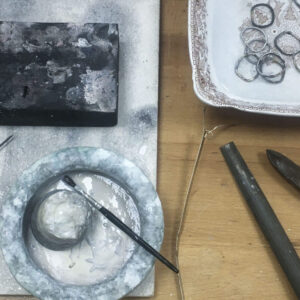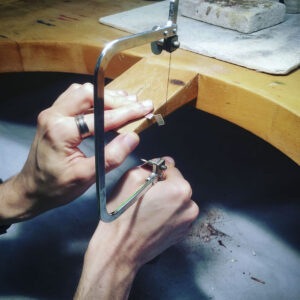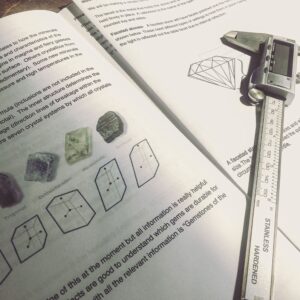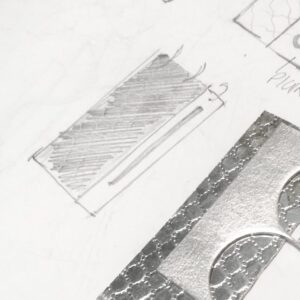 A list of essential tools is provided if you wish to set up your own workbench at home, as well as a list of trusted suppliers for all your jewellery making needs.
After completing the Improvers course, you can continue to learn on the next Improvers course as you challenge yourself in choosing more difficult projects, using the workshop tools, equipment and the support and guidance of your tutor.
Our "BENCHspacers" are makers who have completed all the courses and are then able to work independently, have their own supported bench-hire sessions.
The "BENCHspace Collective" where we get together to sell our jewellery at pop-up events and artists/ craft markets, this is a supportive way to start selling and promoting your work.
(This is only open to ex-students of BENCHspace.)

Please read the full Terms of Booking, and particularly the REFUNDS policy within those terms BEFORE making your booking.