BENCHspace is a silversmithing and jewellery workshop that offers you the opportunity to come and make your very own silver jewellery in your own unique style.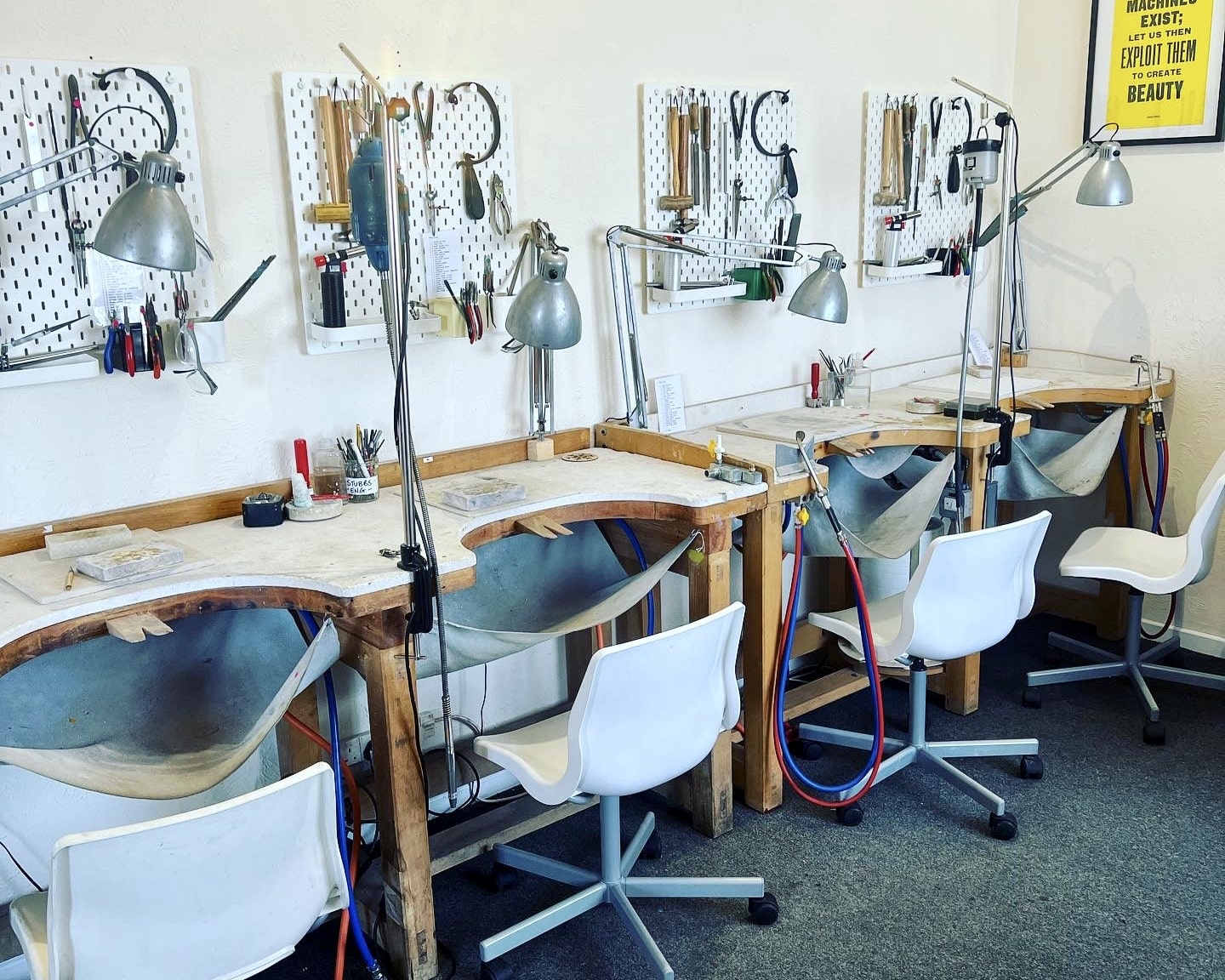 BENCHspace offers a range of taster sessions and courses to build up your skill set with step-by-step expert tuition, enabling you to spend some creative 'you' time in our fully equipped workshop.  
Taster sessions are a perfect gift for those extra special celebrations – including birthdays, anniversaries, hen parties, bridal parties, (to make bridesmaid, best man, bride and groom gifts) Corporate away days, Team Building and more.
Great for friends and family
Bring your friends and family to share your special occasion, creating amazing jewellery to wear home with pride and great memories to share. 
I'm Karen, a silversmith with over 25 years of experience in designing, making & teaching.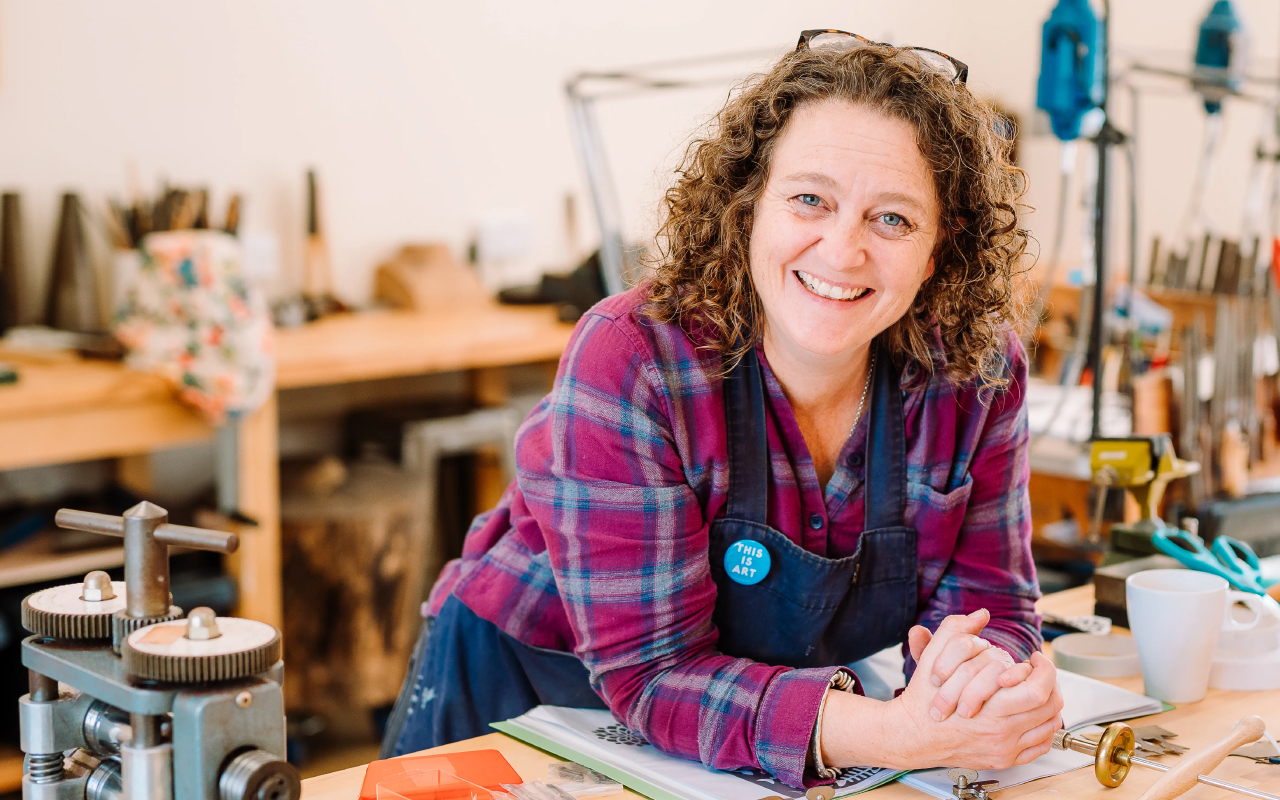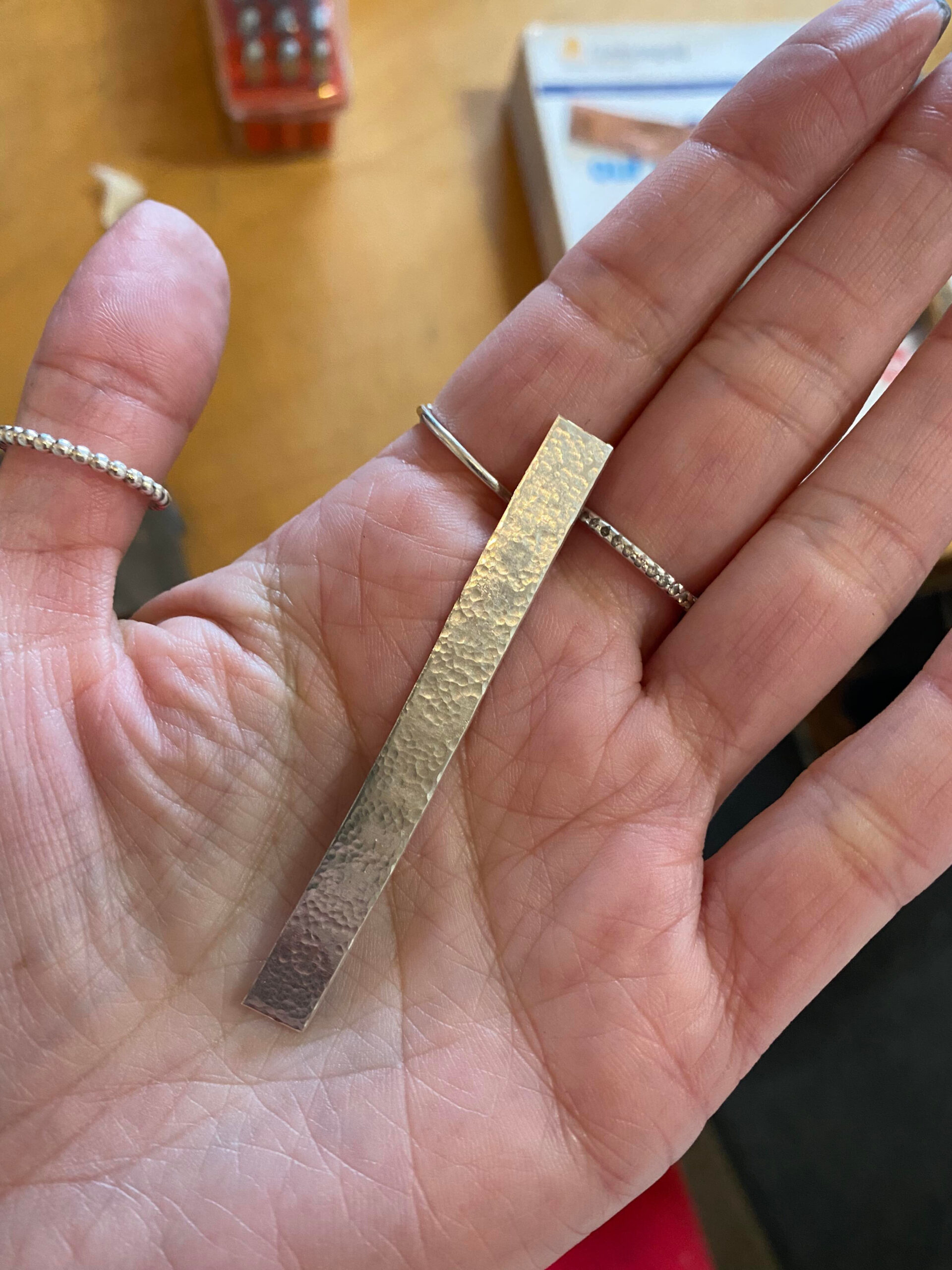 Enjoy learning in our fully equipped jewellery workshop.

Each person has their own jewellers' bench with full set of tools. 

Make your own amazing jewellery to fit perfectly in your own unique style!
Please follow us on our facebook page for the latest news.
We offer a range of taster sessions and courses to build up your skill set with step-by-step expert tuition, enabling you to spend some creative 'you' time in our fully equipped workshop. 
Onitha Jarrold
2023-11-05
A lovely friendly workshop. Karen is very patient and offers each person the time needed to create a beautiful bespoke piece of jewellery. A really enjoyable workshop, I will definitely be back for more.
Viktoras Kubaitis
2023-10-01
Thanks!!!!
Had such a lovely and memorable experience yesterday morning, hand-crafting our very own wedding rings during a private workshop with Karen. Karen was so friendly and knowledgeable, with a clear passion for what she does, teaching us about every step in the process which was incredibly interesting. We will definitely be back to try some of the classes as we had such an enjoyable time at BENCHspace! Highly recommend!!
Debbie Abraham
2023-08-27
This was a really enjoyable workshop and I was amazed to be able to make 3 gorgeous silver bangles. Thank you Karen.
Helen Felstead
2023-08-27
This was the second workshop I've done at Bench space. Had a great time. Good company and came away with a beautiful bracelet i can proudly say I made myself. Highly recommend 👌
I absolutely love learning to make silver jewellery at Benchspace. I've completed 2 masterclasses and the beginners course. Karen is a great teacher who demonstrates her skills excellently and is really patient. A must try if you haven't already!
As always a amazing workshop at the lovely Benchspace where there is great hospitality of drinks and biscuits and a fabulously laid out space. Karen the owner thinks of everything!
I was kindly gifted the experience of making a pendant or earrings at Karen's amazing jewellery workshop. Karen is so patient and helpful at every stage of the creative process. I met some lovely people and was able to make more than initially intended! To be able to meet lovely people, enjoy the day AND have something that I was able to take home with me, made for a really special gift that I will remember. I shall definitely be booking further sessions at Bench Space. Thank you for making me feel welcome.
Amanda kestell
2023-08-04
I attended a taster day workshop at Bench Space where my husband and I made lovely channel set rings. Karen was so patient with the whole group and carefully explained each part of the process allowing us to all confidently measure, cut, solder and shape our rings. The end results were beautiful. I was so impressed with the quality of teaching and the workspace that I very quickly booked myself onto the 3 day beginners course. Again, a very professional and well run course producing some Beautiful jewellery and learning some great skills. I look forward to continuing my new found love of jewellery making and learning lots more under Karen's watchful eye. Highly recommended.
Kirstie Sceats
2023-07-10
Just done the spinner/stacking ring workshop. Lovely day of making, well equipped workshop, lots of choice in materials. Support and guidance is really good so as a beginner I did actually make a spinner ring I can and will wear!