Silver Hammered or Stamped Rings
Enjoy making a textured, hammered and/or stamped sterling silver ring in our 3-hour taster session. Bring family or friends and not only make jewellery to wear home, but memories to share.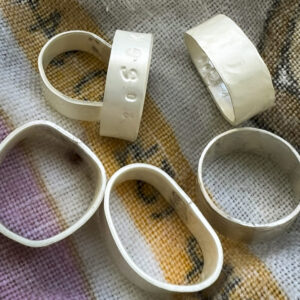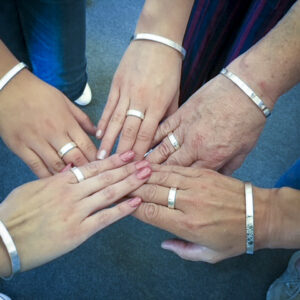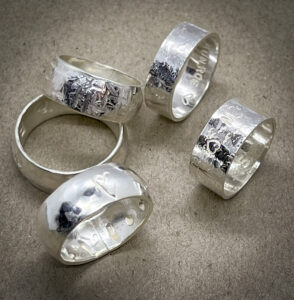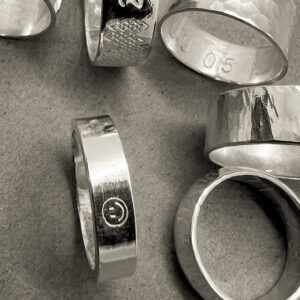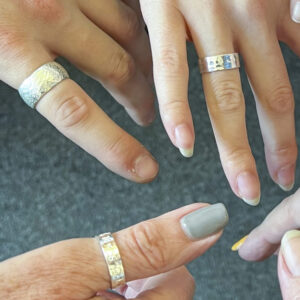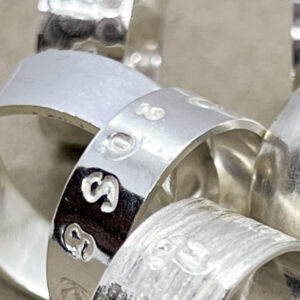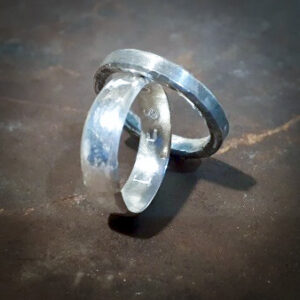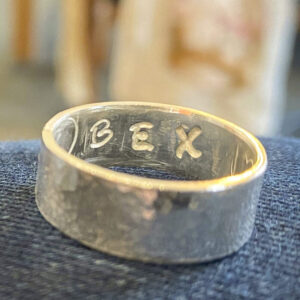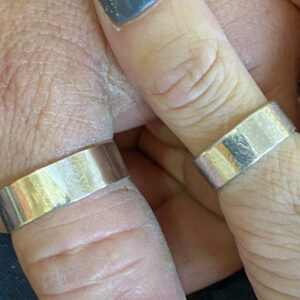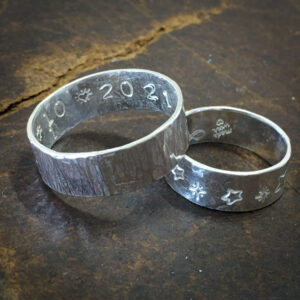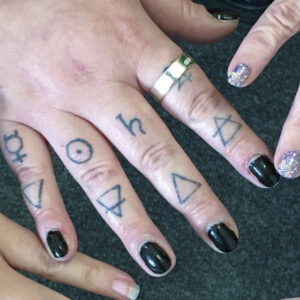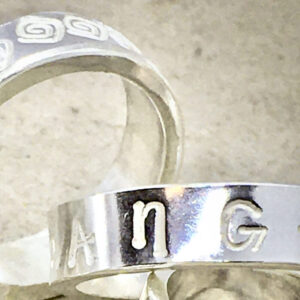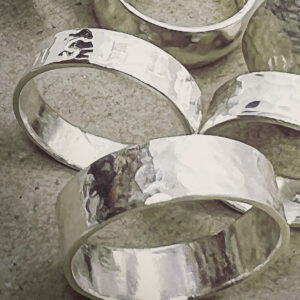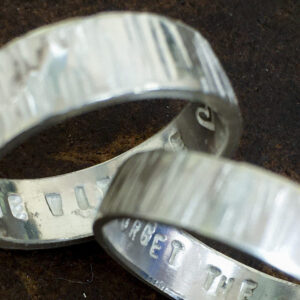 You will learn to texture metal using a variety of different hammers, creating your own distinct style. Each person holds the hammer and hits in their own way, so each texture is unique.
You will also learn how to use the metal stamping tools if you would like to explore putting text, numbers, or symbols on the inside or outside of your ring. You can create a secret message on the inside of your ring that only you will see, or you can have it as part of the design of your ring if put on the outside. Many people incorporate both texturing and stamping into their designs, with no two being exactly alike – the creative freedom is yours!
You will learn to silver solder with gas torches, and to hammer, stamp, form, and polish. You get a variety of silver profiles to choose from, so that everyone ends up with a completely different shaped and uniquely personal ring.
After completing this taster session, you can join the beginners' course, or take further taster sessions to continue to improve your skills.
The session starts at 10:00am until 13:00pm, please select a date to book.

Please read the full Terms of Booking, and particularly the REFUNDS policy within those terms BEFORE making your booking.