Silver Patterned Bangles or Silver Cuffs
Metal bangles have been worn throughout the centuries and are one of the oldest types of jewellery still worn today. They can carry great symbolism, with messages of loved ones inscribed on them serving as a reminder of life events – connecting us to others, holding our memories and the narrative of our lives. Come and make your own special Sterling silver bangle in our full-day workshop where you can make either a set of 3 x patterned stacking bangles (each made from 2mm silver) or a single silver cuff bangle (6 mm x 2mm) that you can inscribe with a special message. You have complete creative freedom over how you want to design your bangles, so you're guaranteed to go home with something uniquely suited to your own personal taste, made to fit you perfectly. If you have a particular style of bangle in mind, feel free to message me and I can ensure that we have the appropriate profile of silver needed to make your dream a reality (extra silver will incur an additional fee). The session starts at 10:00am until 16:00pm, please select a date to book.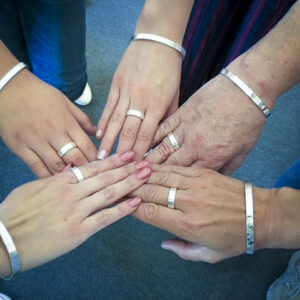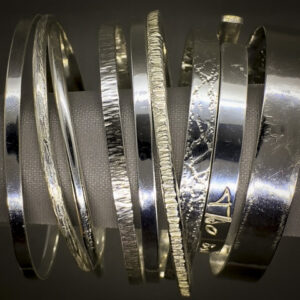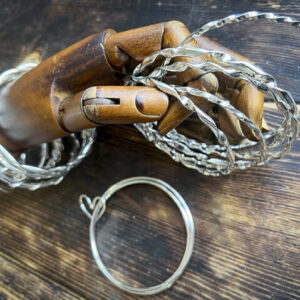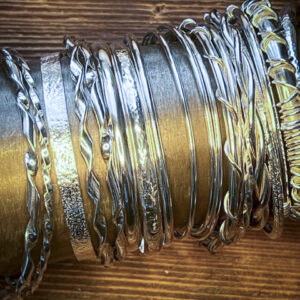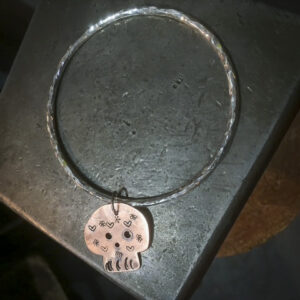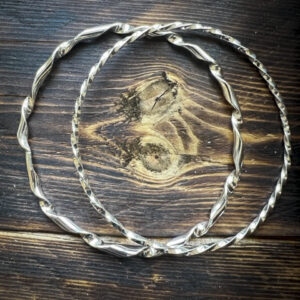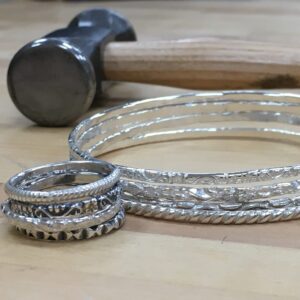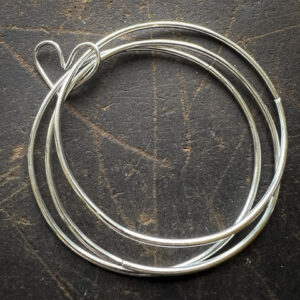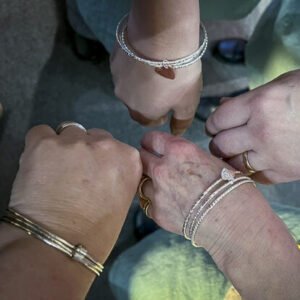 Please read the full Terms of Booking, and particularly the REFUNDS policy within those terms BEFORE making your booking.