Silver Patterned Bangles or Silver Cuffs
Metal bangles have been worn throughout the centuries and are one of the oldest types of jewellery still worn today. They can carry great symbolism, with messages of loved ones inscribed on them serving as a reminder of life events – connecting us to others, holding our memories and the narrative of our lives. Come and make your own special Sterling silver bangle in our full-day workshop where you can make either a set of 3 x patterned stacking bangles (each made from 2mm silver) or a single silver cuff bangle (6 mm x 2mm) that you can inscribe with a special message. You have complete creative freedom over how you want to design your bangles, so you're guaranteed to go home with something uniquely suited to your own personal taste, made to fit you perfectly. If you have a particular style of bangle in mind, feel free to message me and I can ensure that we have the appropriate profile of silver needed to make your dream a reality (extra silver will incur an additional fee). The session starts at 10:00am until 16:00pm, please select a date to book.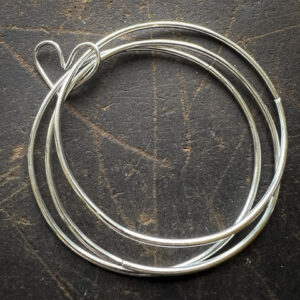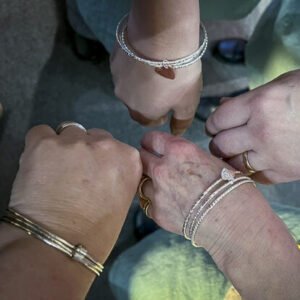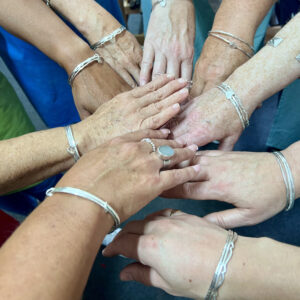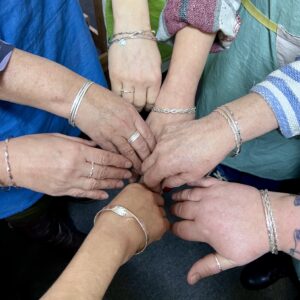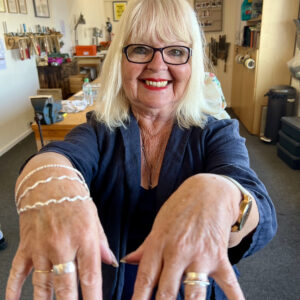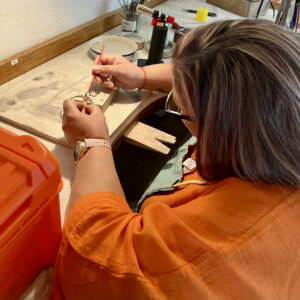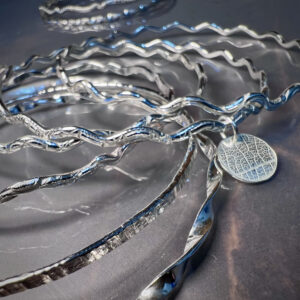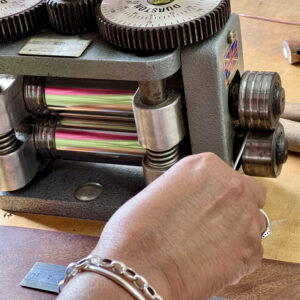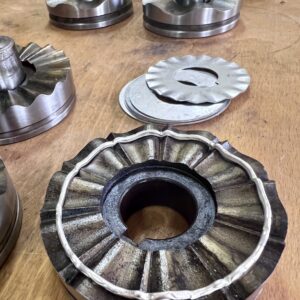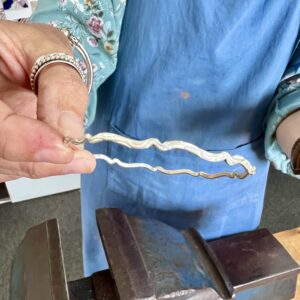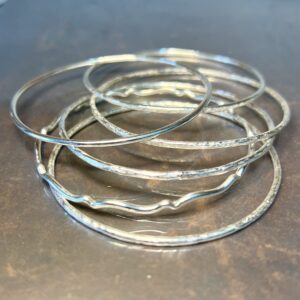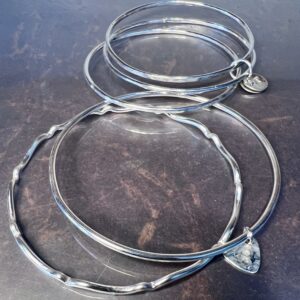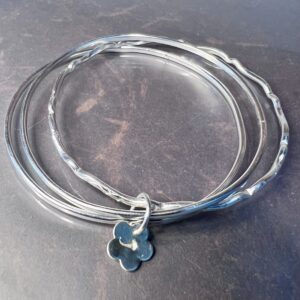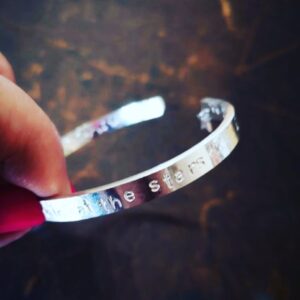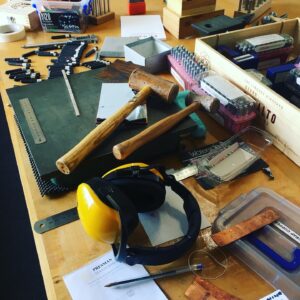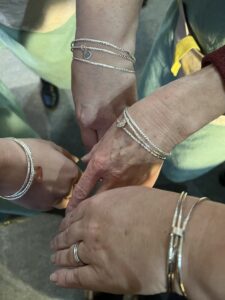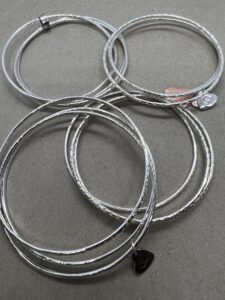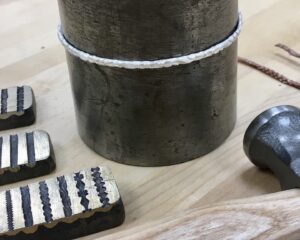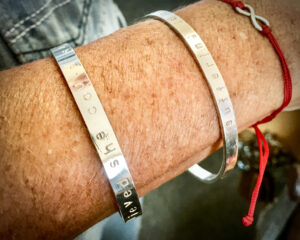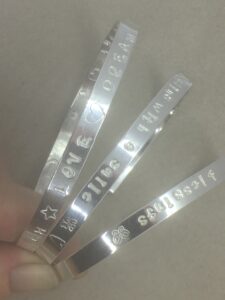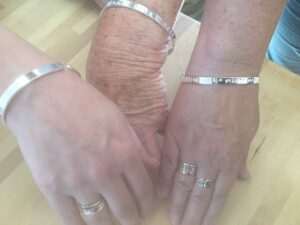 Our ever popular silver bangles & cuffs workshop is a great way to acquire your perfect arm candy!
In this full one-day workshop you will spend the day with our expert tutor learning the skills to hand craft your very own bangles or cuff to wear home with pride.
You will get the choice on the day to either make 3 patterned or plain wire bangles or a stamped cuff.
The 3 x patterned wire bangles (with an optional dangle charm) will be made to fit you perfectly, in your own unique style.  There are over 50 patterns to choose from, so often the hardest part is often deciding what to make.
Or you can make a stamped cuff.  These cuffs are designed to fit around your wrist, between the bone and the hand and are so comfortable to wear that you won't want to take it off.  These can be stamped with any words, names, dates, poetry, or song lyrics from our huge array of different fonts and symbols/ designs.  These cuffs can be tailored to your size and style and are uniquely personal in what you stamp on them.  You can also hammer texture or emboss different textures and designs on one or both sides.  Choosing to have the words on the inside or outside of your piece.
Spend the day with like-minded creatives, come by yourself or bring a friend to make memories and special jewellery to keep and wear forever.

Please read the full Terms of Booking, and particularly the REFUNDS policy within those terms BEFORE making your booking.