Silver Hammered or Stamped Rings
Enjoy making a textured, hammered and/or stamped sterling silver ring in our 3-hour taster session. Bring family or friends and not only make jewellery to wear home, but memories to share.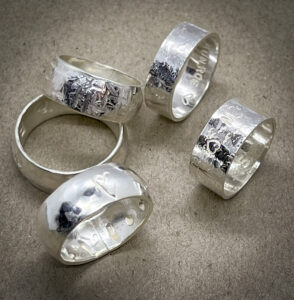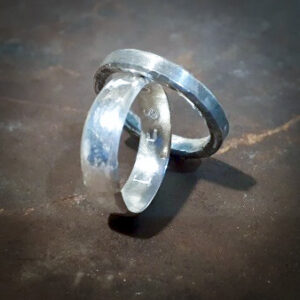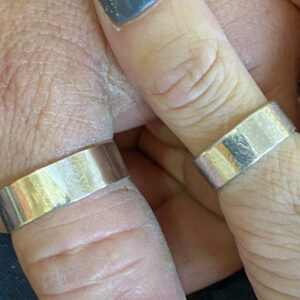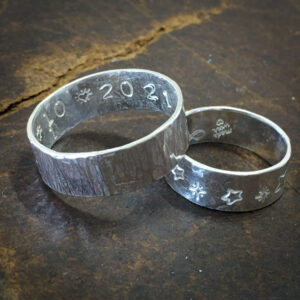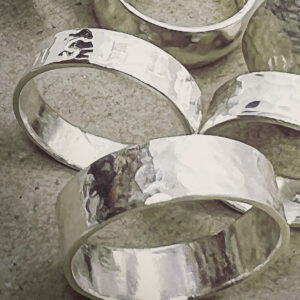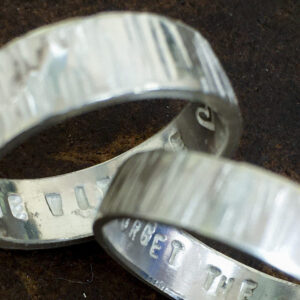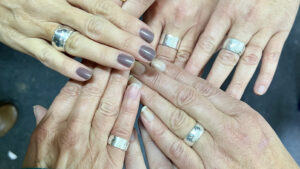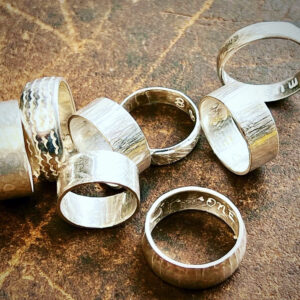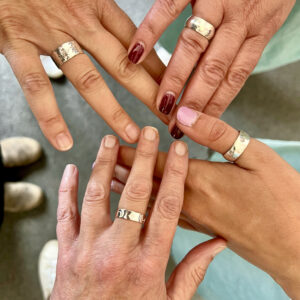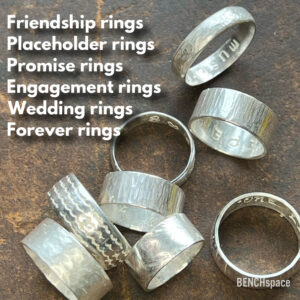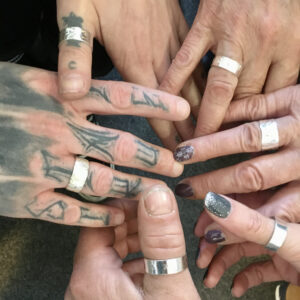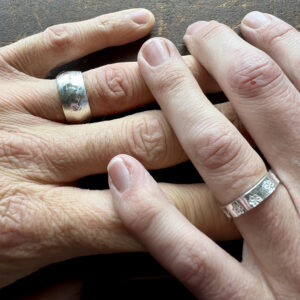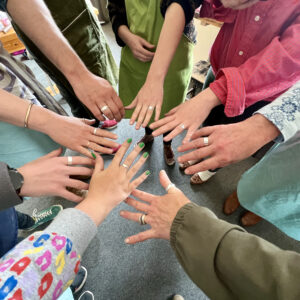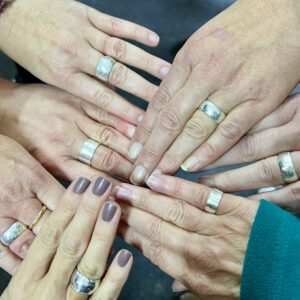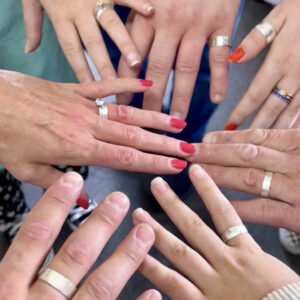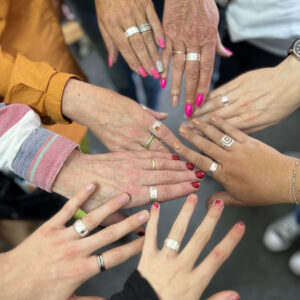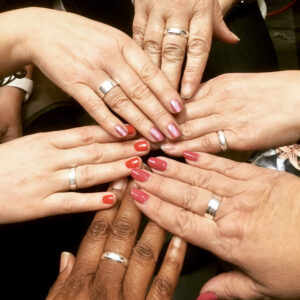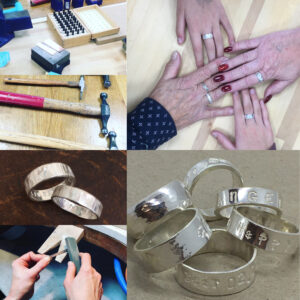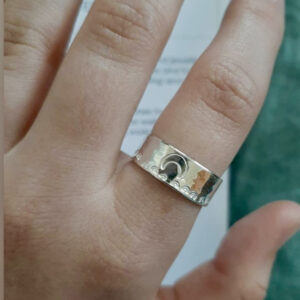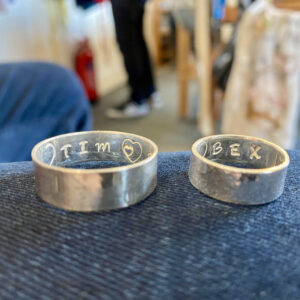 Come and visit our professional jewellery studio by the sea and make yourself some hand-crafted jewellery in your own unique style, made to fit you perfectly.
In this 3 hour morning workshop you will be making a silver ring from scratch.  You don't need to be arty or good at drawing to design and make a unique piece of jewellery.  You'll learn the fundamental skills needed step-by-step from our expert tutor who will show you through demonstrations and guidance how to complete each step so that by the end of the session you will have an amazing looking polished ring to wear home with pride!
You will learn to texture metal using a variety of different hammers, creating your own distinct style. Each person holds the hammer and hits in their own way, so each texture is unique.
You will also learn how to use the metal stamping tools if you would like to explore putting text, numbers, or symbols on the inside or outside of your ring. You can create a secret message on the inside of your ring that only you will see, or you can have it as part of the design of your ring if put on the outside. Many people incorporate both texturing and stamping into their designs, with no two being exactly alike – the creative freedom is yours!
You will learn to silver solder with gas torches, and to hammer, stamp, form, and polish. You get a variety of silver widths to choose from, so that everyone ends up with a completely different shaped and uniquely personal ring.
If you've enjoyed this taster session, there are plenty more opportunities to progress your interest and practice your new love of making in metal with BENCHspace taster sessions and 8 week courses.
The session starts at 10:00am until 13:00pm, please select a date to book.
Unlimited refreshments available throughout the session.
This workshop runs on the first weekend of every month.

Please read the full Terms of Booking, and particularly the REFUNDS policy within those terms BEFORE making your booking.