Silver Spinner or Stacking Rings
Enjoy making your very own spinner ring or four stacking rings in our full-day taster session. Come and make four different silver stacking rings – which can be twisted, beaded, hammered, patterned, or set with a semi-precious stone. Stack them together to make a unique set of beautiful rings to be worn and loved every day. Spinner rings (also known as fidget rings or meditation rings) are always a popular choice, as they are fabulous to wear, keeping your hands busy and your mind focused!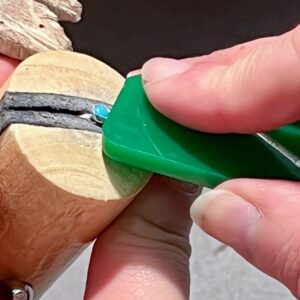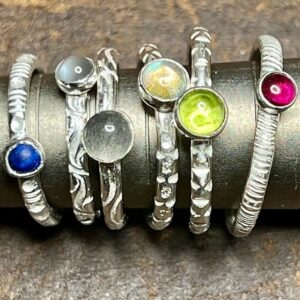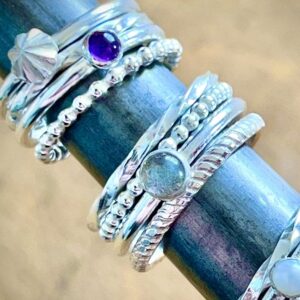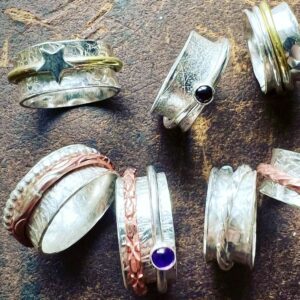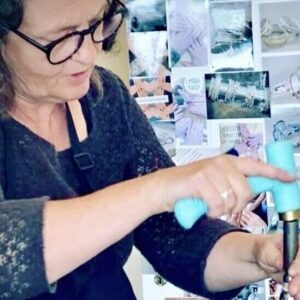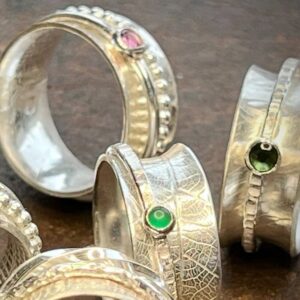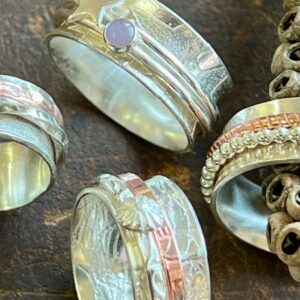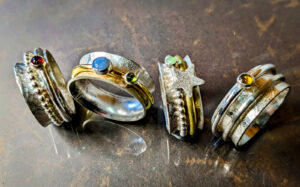 They can also incorporate a twisted, hammered, beaded or stone-set ring on top of the wider embossed or textured ring. You can make up to two different rings to spin on the wider band.
If both options look amazing, don't worry as you can decide on the day which you'd like to make.
Please bring your own packed lunch. The session starts at 10:00am until 16:00pm, please select a date to book.

Please read the full Terms of Booking, and particularly the REFUNDS policy within those terms BEFORE making your booking.